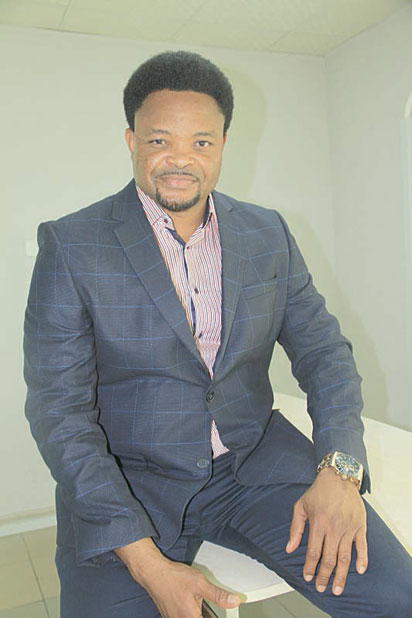 Oguche
By EMEKA AGINAM
The Deputy Marketing manager, Techno Mobile Nigeria, Mr. Attai Oguche, recently spoke with Technology Journalists  on why the company is very passionate about finding new ways to express its quality service delivery culture. He assured that the smart device maker was determined to create jobs for Hi-Tech skill youths in Africa.
Excerpts.
Tecno journey so far
It has been a very interesting but challenging journey so far but we're proud of all our achievements for the years we have done business particularly in places like Nigeria, Ghana, Tanzania and Kenya where we control their smartphone market space.
In our close to eleven years of opening our shops, TECNO smartphones can proudly be seen in nearly 40 countries around the world and this is not a mean feat but something worth celebrating because when we started, (off course we came into a market that was highly competitive) we faced a lot of challenges but with dedication, today we can boldly say, it has been a journey that is worthwhile.
How the  new TECNO Phantom 8 has enjoyed  review from several tech
This is not something new for us at TECNO. We are a brand that continuously innovate and when you take a look at our history in the market you will see that this notion is clear. The new TECNO Phantom 8 is unique in a lot of ways and it is one device every classy smartphone lover should have. On the Storage department, the new TECNO Phantom 8 got all it takes to beat any other smartphone right now. Powered by latest android version 7.0 media-core processor, a massive 6GB Random Access Memory (RAM) and a 64GB read-only memory (ROM) which is expandable to 128GB via its MicroSD slot.
The design of the TECNO Phantom 8 is beautiful and carries a lot of modern influences: an all sleek-metallic lux'y finish with rounded chamfered edges and subtle curves to deliver an amazing touch. These elements balance the beauty and the strength of the device.
Off course, users will capture amazing images with the 20MP selfie and 12/13MP rear camera that the new Phantom 8 flaunts. One amazing thing about the camera of this device is that, the 20MP selfie camera captures stunning, high-resolution photos with zero shutter lag. These are just some of the things the Phantom 8 users will enjoy.
How Tecno is changing its  focus on markets in South-east Asia, Middle East  and African consumers
We are simply spreading our wings and doing all we can to take over every market we get into by continuously dish out top of the line devices. At TECNO, we have a term for our holistic approach to global markets and that is 'Glocal,' from the words global and Local put together. This concept has helped us and our engineers (which by the way are more than 250) endlessly produce enough smartphones with tailored features for both our African and global customers while maintaining truly global standard in product innovation and quality.
Why the plant in Ethiopia was set up in Africa to also create jobs for Hi-Tech skill youths in the region
Let me first of all thank you for recalling that fact about TECNO. We at TECNO Mobile, always find new ways to express its quality service delivery culture to our biggest market, Africa. That plant in Ethiopia was set up in Africa to also create jobs for Hi-Tech skill youths in the region and since TECNO's dominance in the African mobile market sphere, it was paramount we had a factory close to where all the action happens. As for if TECNO is trying to pass a message with the Dubai launch, don't you think we should wait and see?
After sales services
Yes, you are correct, our CarlcareTM partners currently have largest network of aftersales center of any smartphone brand in Nigeria-95 centers to be exact; employing over 100 trained engineers. Our updated aftersales policy also reflects innovation in customer service. For instance like you must already know by now, TECNO Mobile introduced 12 months warranty on mobile phones in Nigeria and we've continued to take that feat further.
Now our products come with standard 12+1 month warranty plus transparent return policy for products with factory defects.
For our flagship products, now come with screen insurance and users who preordered new Phantom 8 smartphones get a VIP pass to enjoy express at all our Carlcare centers nationwide-with our preorder VIP cards.