…Says, "I'll pick Wizkid over Davido"
By Rotimi Agbana
Though the supremacy battle between Nigerian music heavyweights, Wizkid, Davido, seems to have simmered a little after their open declaration of affection for each other at Davido's N30 Billion concert last year but afro-merge singer, Morenike Lasode, aka Marenikae, has decided to stoke the fire a little by sharing her opinion on her preferred act out of the two.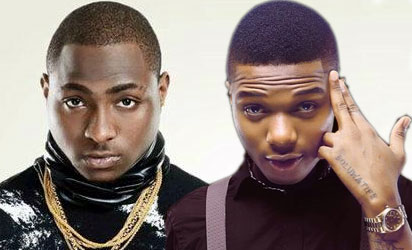 In her opinion, Wizkid earned his pedigree as a musician of repute through difficult circumstances while Davido bought stardom with wealth.
"Wizkid is an all-rounder because of his vibes; thanks to his learning and struggling years. Struggle in the industry teaches you how to be a better artiste, it teaches you how to navigate in the business, how to improve, how to grow, it makes you more perceptive, more aware of what the market needs and I think this struggle shaped Wizkid's career and drive", she argued.
She added, "Davido on the other hand grew in better circumstances and his career also snowballed in better circumstances but he's also good. There are some Davido's songs I love more than Wizkid's but if I have to pick one person, looking at Wizkid's artistry, image, performance and history, I'll pick Wizkid. As far as image is concerned, Wizkid is very sophisticated."