By Emmanuel Elebeke
Worried by the growing threats to the education sector in the country, a coalition of Civil Society organizations called the Civil Society Coalition on Education for All (CSACEFA)   has warned federal government to stop playing politics and lip services to the safety of Nigerian children in schools.
The group urged the government to urgently come up with concrete measures to address the increasing security threats in the interest of the nation and future generations.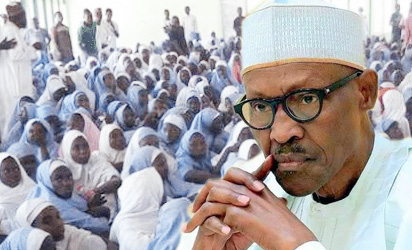 The CSACEFA, which is an umbrella body of NGOs working in the area of education in Nigeria in collaboration with the One Campaign and the Malala Fund ,   spoke at a media parley on Friday.
It said the nation can no longer afford to continue to relegate the importance sector of the economy such as education to the background, when we are aspiring to be among the top world economies.
Addressing the media, the National Moderator of CSACEFA, Kabiru Aliyu, said: "It is saddening to note that education has received low priority and attention both at the national and state levels over the years. Little wonder we are bedevilled with the various crisis we experience in the country today."
Aliyu, who listed insecurity, funding, teacher development , poor teaching and learning environment as major inhibition of the education sector said the issue of security and how it affects the educational system, especially in the North East of Nigeria is worrisome.