By Lawani Mikairu
lagos—Dana Air yesterday flew a team of 20 doctors based in the United States of America  from Lagos to Akwa Ibom State  for a free medical mission. The   free surgical –dental mission for the underprivileged in Uyo will run from  5th -9th  of March, 2018.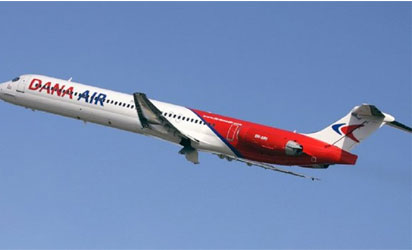 It  will  include providing quality care, conducting several training sessions, and laparoscopic surgical camp, thus educating the local medical community. The programme will also be an annual and biannual initiative creating a long-term relationship in developing the medical community.
Speaking on the initiative, the Communications Manager of Dana Air, Kingsley Ezenwa said, 'our commitment to the health and well-being of Nigerians has never been in doubt. This goes beyond flying into a state, but providing necessary support and contributing positively to the lives of the indigenes of the state.''
Also commenting on the initiative, the founder of Global Image Foundation, a nongovernmental organization based in the US , Dr. Essiet Mfonbong said, 'For the duration of this programme, the good people of Akwa ibom state and those who are not able to afford basic health care, will benefit from this initiative providing free surgeries including minimally invasive techniques.''
She thanked Dana Air for being ahead of other cooperate bodies in terms of supporting worthy causes in the state and for flying the mission team safely, to Akwa Ibom state. She advised the people to take advantage of the programme and strive for good health and wellbeing
Meanwhile, Dana Air has further confirmed its commitment to fighting cancer in Nigeria, with its recent support to Nigeria's first and foremost Childhood Cancer Charity organization called – Children Living with Cancer Foundation.
The airline has also pledged to support the foundations Art competition themed Colours of Hope, in commemoration of the internationally recognized day for childhood cancer awareness. All these are part of the airline Corporate Social Responsibility, CSR.