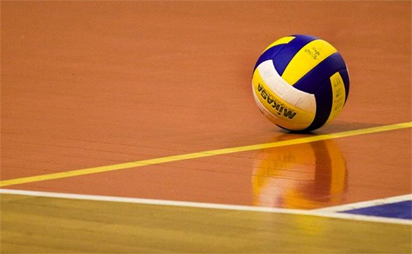 Volleyball
The Nigeria Customs Service Volleyball team on Sunday, departed Abuja for Cairo ahead of the Africa Club Championship slated for March 4 to March 16.
Head Coach of the team, Usman Abdullah said that 12 players were set for the championship.
"We are going for an inter club Africa Volleyball championship that is coming up in Cairo, Egypt.
"We have been in camp for two weeks and the training have been very good because the players are responding.
"We are lucky that our players have been training so we have less job to do in preparing for this particular competition, " he said.
Abdullah said that the team played many friendly matches in preparation for the championship.
He said that the matches helped them to select players that would be featured first and the ones on substitute.
"I believe we will have a good result in this competition. We are going with 12 players.
"We had 16 players in camp but we have reduce to 12," he said.
He appreciated the Controller General of the Nigeria Custom Service for providing all that the team needed for the championship.
"I am hoping that we will do well in this competition because we have a mixture of new and old players.
"Some player in the national team are part of the team to share their experiences with the younger players," he said.
The Captain of the team, Agera Priscilla, said she was optimistic that the team would perform well in the championship.
"We have been training hard to meet up with the standard of the championship." (NAN)