The Ministry of Youth and Sports has dismissed allegations of exclusion, marginalisation and gender inequality leveled against it  by parliamentarian Ayo Omidiran.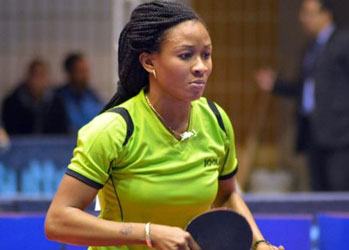 The House Committee on Sports member accused the Ministry of excluding veteran tennis players Funke Oshnaike and Offiong Edem from the Commonwealth Games bound team threatening to carry placards in protest of their exclusion.
However, the Ministry of Youth and Sports reaffirmed its decision to select players based on performance and comparative advantage and not based on qualification as alleged by Omidiran because there were no trials.
According to the Director, Federation of Elite Athletes Department, FEAD, Mrs Tayo Oreweme, the National Sports Federations nominated athletes for the games and not the Ministry. "
The President of the Nigeria Table Tennis Federation, NTTF, Engr Tikon Ishiaku however, threw more light on how the federation decided on their representation at the games.
"Going to the Commonwealth Games is not by qualification. It is the Federations that will select the teams that will give them medals.
"We decided that if we will go with 4 male players, we will be able to compete in the singles, doubles and team events but if we take 2 male and 2 female, we will only take part in the singles and that will be that."
"We have looked at the profile of all our players both at home and abroad. Aruna Quadri, Segun Toriola, Jide Omotayo and Bode Abiodun are all doing very well and they are all training in Europe. If we look at the present status of our women, Funke is number 5. We just came back from the top 16 in Nairobi and we just don't want to compete in the Singles event and come back."