By Ugochukwu Alaribe
ABA- The Nigerian Breweries, NB Plc, has said it is committed to promoting Igbo culture through the high life music genre.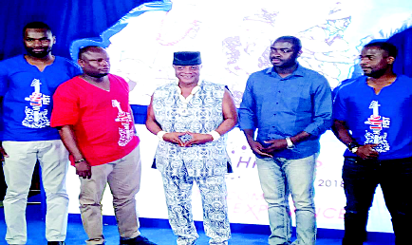 Speaking at an event tagged: Hi Life Fest 2018, the Complete Experience, in Aba, Mr. Funsho Ayeni, Brand Manager, Mainstream, NB Plc, said the company through its Life Beer lager, is committed to reviving the Igbo highlife music culture which is gradually going extinct.
Ayeni disclosed that the event is designed to encourage local artists in the area of dancing, drumming, singing competitions in traditional music where prizes ranging from N2 million to N7 million, are won by participants. He said: "No brand has ever taken it upon itself to promote traditional music. Highlife music which is part of Igbo culture is dying gradually. Music is Life, Life is music.  We've moved from N1m event to a N10m event because, both the winners in the singing competition and those in the dancing competition and the runners-up do share part of the money. The best singer takes N2 million; the best dancer takes N2m, so also the first runners- up with N1m and second runners up with N700,000.
"It's in our plans to continue with the management of winners in the competition. They'll be performing in so many events and we'll pay them. What we are doing here is to identify talents, engage them, re-engage them as well as harnessing and management of all the talents that will be discovered."
Highlife music exponent, Mr. Bright Chimezie, who chaired the panel of judges at the occasion, explained that highlife music has impacted positively on the Igbo people and their culture and commended NB Plc for helping to revive traditional music.
Chimezie, who is reputed for Zigma music, called on the government to help to promote highlife music, stressing that traditional music has been used to sustain Igbo culture as well as address societal ills.
Winner of the 2017 Hi Life Fest, Mr. Chibest David, described it as a wonderful experience and urged upcoming artistes not to allow highlife music to go extinct in order to preserve Igbo culture.