By  Princewill Ekwujuru
Coca-Cola Nigeria Limited, has unveiled plans to give 22 winners in Nigeria an all-expense paid experience to watch the 2018 World Cup in Russia.
Managing Director of the company, Bhupendra Suri,   said for consumers to have the opportunity to travel for the World Cup, they are required to drink a bottle of Coke, text the code under the crown to 5453, and then follow the SMS responses for a chance to be a winner of an all-expense paid trip to Russia.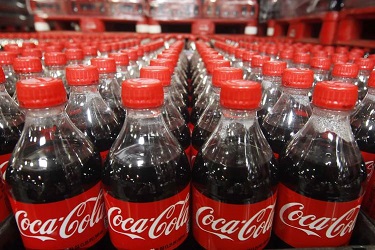 He also said that the company will be giving seven tickets to teenagers between the ages of 13 and 16 who will be flagbearers as well as engage in the coin tossing program in Russia 2018 while 15 tickets will be won by individuals who are 21 years old and above.
In addition, Georgios Polymenakos, Managing Director, Nigerian Bottling Company, NBC, said Coca-Cola continues to reiterate commitments to football in Nigeria.
"With the FIFA World Cup Trophy Tour Campaign that brought the authentic, one-of-a-kind, solid gold FIFA World Cup Trophy to Nigeria and the partnership with Nigeria Football Federation (NFF)   makes Coca-Cola the official soft drink of all Nigeria's National Football Teams."