By Dayo Johnson & Daud Olatunji
AKURE—THE Bishop of Owo Diocese, Rt. Rev'd Ayodeji Fagbemi and a member of the House of Representatives, Oladipupo Adebutu have berated President Muhammadu Buhari over the abduction of the 110 Dapchi girls in Yobe State, saying it has exposed the President's weakness.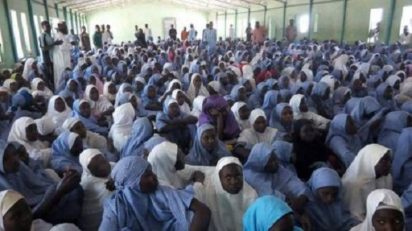 They also called for the President's resignation and that of the service chiefs over the abduction to "give room for a young and vibrant leader to move the nation forward."
The clergyman, who spoke in Owo during the 35th Anniversary of St. Andrews Cathedral Anglican Church, Owo, said the war against terrorism has crumbled.
Fagbemi said: "So with all due respect, while we appreciate the interest of our President in Nigeria, I think he needs to retire as a statesman and allow younger people to actually lead in this country."
On his part, Adebutu, who represents Remo Federal Constituency, PDP, at the National Assembly, said the President must resign if his government fails to rescue the abducted girls as soon as possible.
He stated this while fielding questions from newsmen  shortly after the inauguration of PDP secretariat in Odogbolu local government area.
He said the "recent kidnap of the girls in their school introduced a lot of complications into the system and confirmed that there is insecurity in the land.
He said: "What goes round comes round. We had Chibok Girls before and instead of addressing the problem Nigeria had, we turned it into partisan issue. Now we have a repeat episode and we are calling on the APC to now wade the magic wand they promised they had to rescue those girls; and even ask them further, for people who claim to know so much, superior generals, how have they found themselves to the extent that we have a repeat after the experience of the Chibok Girls?"