By Peter Egwuatu
The Chartered   Institute of Stockbrokers, CIS, has said that stockbrokers have the skills and competencies required to trade in commodity and futures contracts.
Responding to enquiries on the readiness of stockbrokers for the commodity and futures contracts in Nigeria in view of the proposed commencement of trading by some commodity and futures exchanges in the country, the Institute's Registrar and Chief Executive, Mr Adedeji Ajadi explained that CIS'   curriculum contains trading in commodity and futures.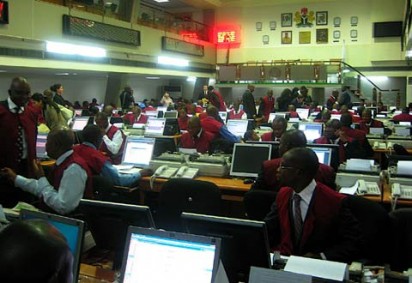 According to him: "The Institute's training is further reinforced by regular hands-on trainings by the upcoming Exchanges on commodity and futures trading as   we continually prepare our members for global competitiveness.
"Our training already covers commodity trading and  futures. It is already part of our curriculum as Stockbrokers.   So, a stockbroker normally has that knowledge.
"Also, there has been even a lot  more on the exchanges that are coming on in terms of capacity  building for the professionals that would trade on those exchanges. Our  stockbrokers are  ready and just waiting for it to start happening", Ajadi said.
Corroborating him, the Institute's President and Chairman of the Council, Mr. Oluwaseyi Abe, noted that it has become a deliberate policy to expose stockbrokers to sophisticated products as global investment experts.   "We have been preparing our stockbrokers since last year for this  development because the kind of the of stability we had in our market. We  need to take it to the next level by introducing more sophisticated products such as derivatives and allied products.
" We have capacity to enhance the existing knowledge of our practising members. That is  what we have been doing. We have been investing in knowledge through continued training in  manpower and human development. With this, we believe that stockbrokers  will cope with the sophistication of the products", said Abe.