By Elizabeth Uwandu
The Embrace International Assembly, The Impact Centre, has petitioned the Inspector General of Police, asking him to order his men to vacate its premises at Obafemi Awolowo Road, Erunwen Junction, Ikorodu, Lagos State.
In the petition dated February 23, members of the Board of Trustees including Lateef Olasupo Olaoye, Adebayo Ado, Segun Oluwadoromi and Tunji Amokade, alleged that on February 19, a team of policemen stormed the property and in the middle of worship service, turned out all the church members, claiming they had orders of court to seal the property.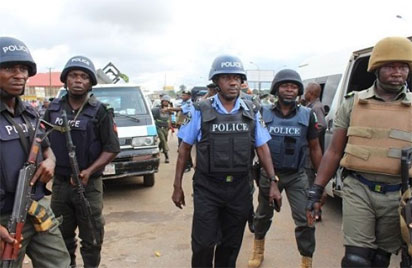 "The order was never shown to anyone despite repeated demands for same by all," they said.
Embrace International Assembly insisted that the case in question involved one of the pastors of Four Square Gospel Church and not Embrace International Assembly.
They urged the Inspector General of Police to order his men to vacate their premises, alleging that they have been holding  church services in rented and makeshift locations under rain and sun.
The petition read in part: "We challenge the Commissioner of Police, Lagos State, to show to us the said order directing that the property be sealed up.
"An order of injunction restraining an individual should not be interpreted to mean an order to seal up, especially when the person sought to be sealed up is a party to an earlier suit over the same property."
Effort to speak with the authorities of Four Square Gospel Church and the Police authorities were futile at press time.