Juleit Chioma, of Le Petit Square restaurant, located in Grand Square, Abuja, has emerged winner of the first 'Chefs Taste Challenge,' an initiative of the Embassy of France, in Nigeria.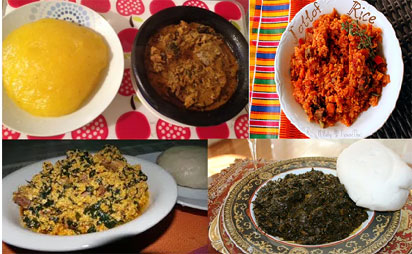 Newsmen report that the initiative is run under the `Good France programme' by the Embassy to further create cultural fusion between the two countries, on Tuesday in Abuja.
Chioma who spoke on her winning dish, "Out of the Pot Chicken," expressed delight on the win said: "it is very rewarding for a chef to win in a contest of this nature.''
"I felt since this was the era where people want to eat good cuisine and still look good, I decided to prepared the 'Out of the Pot Chicken'.
"This is a meal that I created with natural ingredients produce in Nigeria, which you can find around your neighbourhood and gives you a natural taste, "she said.
She commended the embassy of France for creating the awareness which would enable Nigerian chefs' showcase their expertise globally.
Mr Denys Gauer, French Ambassador to Nigeria, said the initiative was created five years ago to celebrate gastronomy as an art of cooking.
He said that four restaurants were participating in the programme to showcase different varieties of cuisine of Nigeria and France.
"This is the first year we are organising a contest of this nature and I hope it increases as time goes by.
"The embassy's aim was to create awareness in the culinary world for both Nigeria and Europe to come together to promote culture through gastronomy, "he said.
Highlight of the event include the presentation of certificate of participation to the chefs, drawn from various Food Company and restaurants in Nigeria.
Each chef was rewarded with a `Relais Café' prepared duck, bread and mango dressing for their presentation which lasted 15 minutes.
NAN