By Olasunkanmi Akoni
Community Development Associations, CDA in the 57 Local Government and Council Development Areas in Lagos State have commended Governor Akinwunmi Ambode on the downward review of the controversial Land Use Charge, adding that the governor meant well for the State.
Following outcry and protest that greeted the announcement of the increased land Use Charge, government bowed to the pressure and reduced the payment by 50 percent.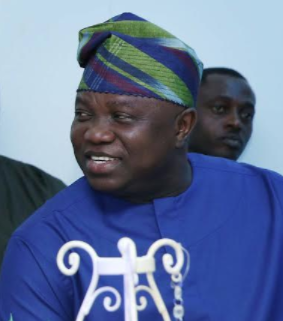 Speaking to Saturday Vanguard at a Stakeholders' meeting presided over by the Special Adviser to the Governor on Communities and Communications, Akeem Sulaimon, held at LTV auditorium, Agindingbi, Ikeja, recently, residents across the 57 local councils expressed happiness that the government listened to the voice of the people by reducing the LUC, urging the Ambode-led administration to use the proceeds judiciously by developing infrastructure in the state.
One of the CDA members, Mr. Alabi Agbaje, from Oshodi Isolo council, who spoke during a stakeholder's meeting in Ikeja, said: "The 50 per cent reduction has brought relief to us. We are really happy over this. We urge government to always and thoroughly, carry residents along in policy formulation and implementation to avoid misunderstanding and unnecessary rancor often experienced as a result of communication gap. We are mostly grateful, particularly for the waiver granted pensioners. This is a responsive government."
Similarly, Mr. Ayoku Owolawi, a member of Ijede Community Development Association commended the Governor for the review of the land use charge " I want to appreciate our listening governor for the 50 per cent and 25 per cent reduction in the land use charge, the residents will find it very easy to pay the charge by installment.
A 68 year old pensioner, Alhaji Musibau Alayaki expressed joy that government exempted pensioners who are property owners and above 60 years from payment.
He commended the Governor for the reduction, adding that it responded to the yearnings of residents.
Mrs. Kudirat Dalemo, member of Owutu 1, CDA, also, did not hide her joy to the government for waiving the penalty of late payment and for giving room for installmental payment as this will make the payment very easy for the residents.
Addressing them, Special Adviser to the Governor on Communities and Communications, Akeem Sulaimon said Governor Ambode meant well for the people, assuring that the proceeds would help to upscale infrastructure in the state.