The uptrend on the Nigerian Stock Exchange, NSE, continued for a second day in a row as Caverton Offshore Group Plc and Japaul Oil and Maritime Services Plc lead the pack of gainers.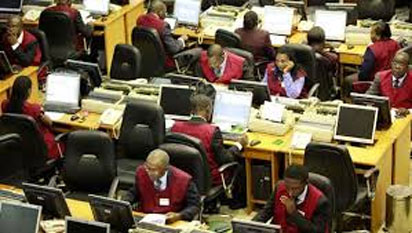 At the close of business today, 32 gainers emerged led by Caverton Offshore Group, which rose by 9.95 percent to close at N2.43 from N2.21.
This was Followed by Japaul Oil and Maritime Services Plc with 9.52 percent increase to close at N0.69 from N0.63. Japaul last week signed a $350 million financing agreement with Milost Global Incorporated to improve its maritime operation. The financing was arranged and negotiated by Palewater Advisory Group Inc. in New York and Banklink Africa Limited in Nigeria.
Fisrt Aluminium Nigeria Plc ranked third, rising by 8.89 percent to close at N0.49 from N0.45; Seplat Petroleum Development Company Plc was up 8.56 percent to close at N760.00 from N700.00, Presco Plc advanced by 7.22 percent to close at N78.00 from N72.75 per share.
On the other hand, 25 losers emerged during the day, led by Royal Exchange Plc, which declined by 8.33 percent to close at N0.44 from N0.48, followed by Learn Africa Plc with 4.90 percent decline to close at N0.97 from N1.02.
Unic Diversified Holdings Plc placed third on the list, depreciating by 4.55 percent to close at N0.21 from N0.22; Linkage Assurance Plc fell by 4.49 percent to close at N0.85 from N0.89, while Eterna Plc dropped by 3.90 percent to close at N5.67 from N5.90 per share.