Peoples Democratic Party, PDP, has accused President Muhammadu Buhari of attempting to score cheap political points with the abduction of schoolgirls in Dapchi, Yobe State last month.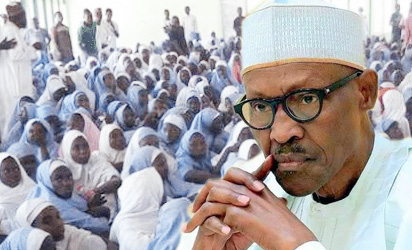 In a statement by its National Publicity Secretary, Kola Ologbondiyan, yesterday, the party described as iniquitous the statement by the president in which he compared the response of his government to the abduction to that of former President Goodluck Jonathan to the abduction of the Chibok schoolgirls in 2014.
The party said it was shocked that Mr. Buhari made the statement right before grief-stricken parents of the girls.
The president on Wednesday in Yobe State, said his administration's prompt response to the abduction of the 110 students of Government Girls Technical College, Dapchi, was far from "the insensitivity of the past administration" to the abduction of 276 Chibok girls by Boko Haram in 2014.
The PDP said the President's comparison incident s appeared to be "pregnant with meaning, especially in the face of pervading speculations and conspiracy theorems that trailed the Dapchi abduction and its associated conflicting reports.