By Johnbosco Agbakwuru
ABUJA – PRESIDENT Muhammadu Buhari Friday in Abuja warned politicians against politicizing abduction of Dapchi school girls in the country, saying security agencies will deal severely with people making political capital out of it.
President Buhari who gave the warning while receiving 105 school girls and two primary school pupils from Dapchi, Yobe State, at the presidential villa, also threatened that any security chief that allowed lapses in his job would be dealt with.
Besides, he promised to give unconditional amnesty to any Boko Haram insurgents that lays down arms and embrace peace.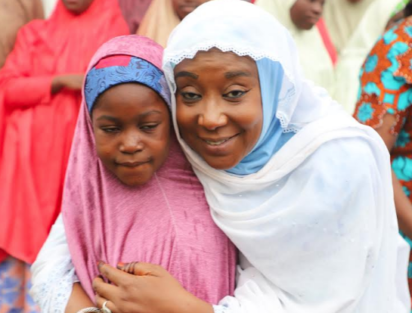 The president affirmed that Boko Haram insurgents released the Dapchi school girls last Wednesday unconditionally after painstaking back channel negotiations.
He said government opted for negotiations because it did not want any of the captives to be hurt
Speaking at the occasion, the Director General of State Security Services, DSS, Lawan Daura, told President Buhari that four of the released Dapchi girls sustained broken limbs.
While formally handing over the girls to the President, the DSS boss said all the released pupils have skin infections that were being treated.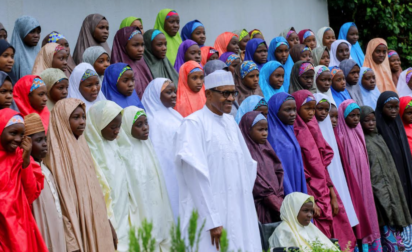 He also alleged that the utterances of some government agents who are not officially permitted to speak for government almost marred have negotiation process.