By Samuel Oyadongha
YENAGOA—WORRIED by the recent upsurge in cult-related violence in Bayelsa State, Governor Seriake Dickson has signed into law the Secret Cult, Societies and Similar Activities Prohibition Amendment Law 2018.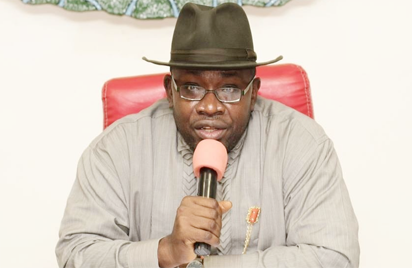 The new law makes it mandatory for offenders to be jailed upon conviction, for not less than 20 years, without an option of fine.
Appending his signature on the amended law in Yenagoa, Dickson noted with  concern the rise in cult and other related activities in the state, especially in Yenagoa and its environs.
He noted that with the amendment, the law enforcement agencies have been empowered to deal decisively with suspected cultists and their sponsors.
Dickson in a statement explained that, the amendment to the law, which had existed since May, 2012, was necessitated by the urgent need to check the rise in cult activities among youths.
According to him, "The law also empowers the Police and other law enforcement agencies to conduct search on the homes of suspected cultists and their sponsors, even without warrant, while buildings and premises used for cult, activities, initiations as well as the storage of arms and dangerous weapons will be forfeited to the government.
"The law equally empowers the state government to destroy such buildings and premises, without any compensation to its owners."