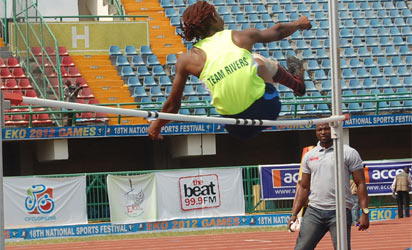 Deborah Adewale, a 2013 African Youth Athletics Championships (AYAC) gold medallist, on Monday advised her fellow athletes to acquire formal education for a better future after their sports career.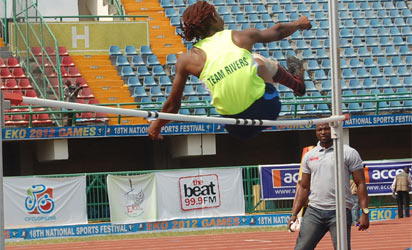 "My advice to athletes who are skeptical about going to school is that they should please do (go to school), because athletics without education will be nothing to write home about," she said.
Adewale, who just completed the mandatory National Youth Service Corps (NYSC), said in Lagos that acquiring formal education would eliminate fears of an unknown future.
The Physical and Health Education (PHE) graduate of Lead City University in Ibadan urged her colleagues not to make the mistake made by many former athletes.
"Now, many of them cannot fend for themselves after sports. We should ensure we don't make the same mistake,'' she said.
Adewale, who left sports for a while due to her educational pursuits, said it is a fact that it may be difficult combining sports and education.
"It is also a fact that the outcome will be worth it. The end will justify the means.
"The same way our athletes have put in their best for athletics, they should equally be dedicated to education, though, it may not be easy.
"I was off the sports scene for a while because of my education. But now, I am back and I intend to participate in the fourth leg of the AFN Golden League in Enugu.
"Moreover, we can't run for the rest of our lives because at a certain stage if we don't leave sports, it will leave us as the age factor sets in.
"Also, education will put us in a better position in future," she said.
Adewale also added that there was time for everything, saying "acquiring a formal education may not work out fine the way they think because of combining both.
"But as athletes, it is better to make hay when the sun shines to avoid regrets.''(NAN)