The National Tomato Growers, Processors and Marketers Association of Nigeria, has advised the Federal Government and agricultural extension officers to translate instructions on pest control pesticides to Hausa language.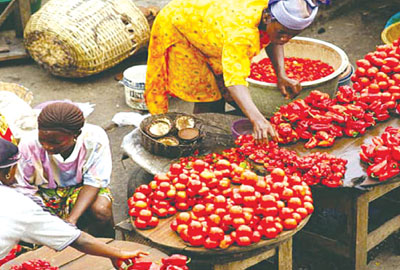 Mr Adamu Musa Musa, the National Organising Secretary, of the association, gave the advice in an interview with newsmen in Mararaba, Nasarawa State on Friday.
He said that the use of pesticides had become an important aspect of agriculture in modern times due to prevalence of pests and several plant insects.
Musa noted that farmers in the country had embraced the use of pesticides to promote agricultural production by reducing risks in crop cultivation.
He said this had minimised losses on the part of farmers thereby giving them more harvests for their efforts.
According to him, farmers now have problems with how to use these pesticides because they were written in English and French languages.
"Most of the chemicals are written in English, French languages and farmers do not understand the instructions on how to use them.
"The Federal Government and agriculture extension officers should render the use of chemicals (pesticides) in Hausa, which is the language of operation in most rural areas where tomatoes are grown.
"This has really affected the growing of tomato, especially in the North.
"The farmers don't know how to apply the chemicals.
''Most of them apply chemicals either below or above the stipulated quantities that should be applied; this act is not helping tomato growing.
"If we recall, the 'tomato ebola' ordeal that ravaged tomato-growing some years back, we noticed that the farmers were under pressure, which made many of them to apply chemicals without consultation.''
Musa, a farmer, also commended the Federal Government for always coming to the aid of tomato farmers whenever they were in need of help.
He also lauded the efforts of extension officers who meet with the farmers in rural areas to assist them in the area of sensitisation.
He advised tomato farmers to always approach the association's officials to assist them in solving problems they might encounter in the course of their agricultural activities.
NAN
Subscribe for latest Videos