BY JIMITOTA ONOYUME
WARRI – A social crusader and prominent business woman, Paulyn Ebiba Olatunde has raised alarm over alleged plan to assassinate her over her political convictions, a situation that has forced her and her family into hiding.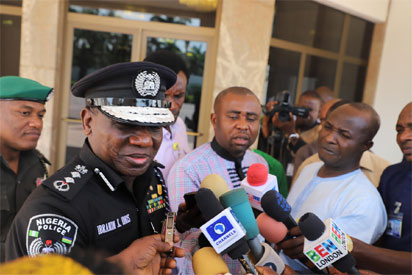 Olatunde who released a statement Monday to newsmen from her hiding said she had escaped two assassination bid in Delta and Rivers state, adding that the threat to wipe out her family had forced her children to stop going to school.
She said trouble started for her during the senatorial elections, adding that there were pressures on her to throw her weight behind a particular candidate in the Niger Delta region which she declined. " Since then me and my family have not known peace. We have been running from place to place", she said
Continuing, she said the spate of political minded persecution had deepened in the country with the 2019 election ahead
" We have escaped two assassination attempts by the special grace of God.
The last time suspected assassins scaled our fence they broke into our house,they didn't remove any valuable instead they carted away my laptop,tablet,hard drive, luckily for us nobody was at home. Because of this we have been moving from house to house,city to city, for fear of been tracked down by the armed wing of that political party.If we remain too long in a place,we are uncertain of what could befall us,it might be dangerous" she said.
Continuing, she said "The assassins have vowed to get us at all cost, we are living in fear now,my children can no longer go to school,l am living with fake identity infact my family is seriously considering leaving the country for our safety, it is so unfortunate that we have not been able to secure police protection. We are at the mercy of God almighty ", she said.
It would be recalled about 27 persons who were returning from a new eve church service in Omoku, headquarters of Ogba Egbema Ndoni local government area in Rivers state were brutally murdered on the January 1st this year.