Arms sales by the U.S., Britain and other European countries to the Saudi Arabia-led alliance fighting in Yemen have caused "enormous harm" to civilians, Amnesty International said on Friday.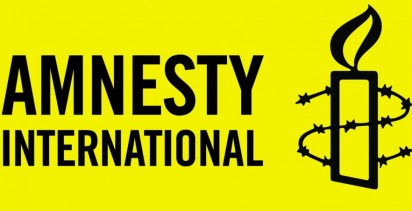 "There is extensive evidence that irresponsible arms flows to the Saudi Arabia-led coalition have resulted in enormous harm to Yemeni civilians," said Lynn Maalouf, Amnesty's research director for the Middle East.
"This has not deterred the U.S., the UK and other states, including France, Spain and Italy, from continuing transfers of billions of dollars' worth of such arms," Maalouf said.
"As well as devastating civilian lives, this makes a mockery of the global Arms Trade Treaty," she added in a statement.
The international rights group's criticism comes days before the third anniversary of the start of the Saudi-led military campaign against Iran-allied rebels in Yemen.
"Three years on, Yemen's conflict shows no real signs of abating, and all sides continue to inflict horrific suffering on the civilian population," Maalouf said.
Amnesty has accused the warring sides in Yemen of having repeatedly violated international law.
"Thousands of Yemeni civilians have had their lives cut short and millions more lives hang in the balance amid
one of the world's worst humanitarian crises in decades," Maalouf said.
Yemen has been locked in a power struggle between the Saudi-backed government of President Abd-Rabu Hadi and the Houthi rebels since late 2014.
In March 2015, Saudi Arabia and Sunni allies launched airstrikes in Yemen against the Houthis when the Shiite
rebels started advancing towards Aden, Hadi's southern seat of power.
NAN