…Says he won't leave party for Governor Okorocha
Imo State governorship election contender ahead of 2019, Senator Godwin Ifeanyi Araraume, has urged his supporters and leaders of the All Progressives Congress (APC) to ignore the speculation about his plan to leave the party, saying he was rather working with his ''brothers and sisters" to deliver the South-east to his party and President Muhammadu Buhari.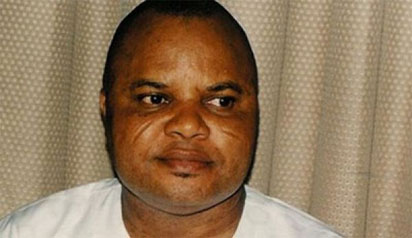 Reaffirming his "absolute loyalty to the party and Buhari, Araraume, who is a National Commissioner in the Nigeria Communications Commission (NCC), said he would not quit the APC for Governor Roachas Okorocha, saying those spreading the ''falsehood" were afraid and worried that they had lost control of the party's structures and now resorting to ''falsehood and dirty propaganda" to discredit him.
The governorship contender said that his current major assignment in Imo was to reorganise APC, rekindle the hope of members that the party and Buhari mean well for the country, saying that, in spite of the anti-people policy and programmes of the present state government, the party would win future elections at all levels of government.
''I am one of the founders of APC; it is my party and I am very much rooted in it, both at the national, zonal and state levels. They are afraid that I am very strong in the party at the grassroots, state and national levels", he said.
"We currently have a state government that does not respect the manifesto of the party and the rule of law; that does not believe that the party matters, and that those who worked for the success for the party should be carried along.
"So, this government must go. The proper APC government must come on board in Imo State in 2019. As a matter of fact, our people are already looking beyond the current government in the state".