By Ayo Onikoyi
Very few actresses can conveniently come out to proclaim they have not encountered sexual harassment in the industry. For TV personality and actress,Hauwa Allahbura, it is a reality that stares every up and coming starlet in the face in the make-belief world.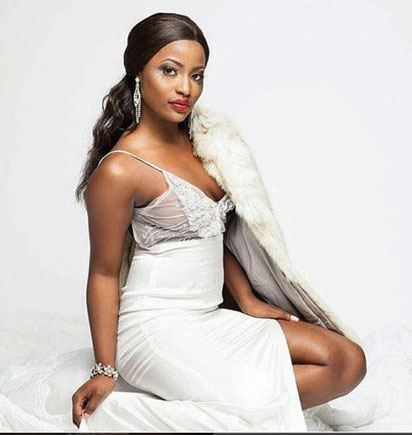 However, the former Miss FCT, in a chat with Potpourri explains different shapes sexual harassment takes and identifies the part that really infuriates her.
"I believe there are different levels of sexual harassment. What I think is quite normal is when a man tries to propose to you an offer during an audition stage without necessarily giving you an ultimatum or directly asking for sex in exchange for getting a job. I think that will always be there because it is how men are, especially in this country.
The other level is where I get really angry; when someone tries to force you into sleeping with them just because they want to do something for you or because you are asking for a job. When it comes to that, I would say women have a choice and that choice is to maintain their personal integrity and say a big no.
Some upcoming talents may be desperate for a breakthrough in their careers and they may decide that they have no choice other than to sleep with the person, but I do not believe in that. I believe in taking the long route to success through hard work and persistence," she said.
Like every woman in the industry, there is always a man they crush on from distance and Hauwa shares her own fantasy which she said has been there since childhood.
Subscribe for latest Videos