Uju Nwogu, Commissioner for Sports and Youth Entrepreneurship in Anambra on Friday inaugurated the Executive Committees of the 19 sports associations in the state.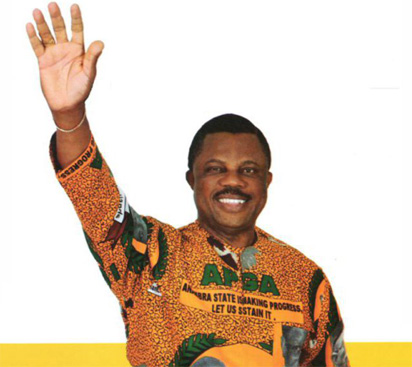 The associations inaugurated are Athletics, Basketball, Boxing, Cricket, Gymnastics, Handball, Judo, Karate, Scrabble, Squash and Swimming.
Others are Table Tennis, Tennis, Taekwondo, Traditional Sports, Weightlifting, Wrestling, Wushu- Kunfu and Volley ball.
Nwogu said the inauguration of the sports associations' executive committees was geared towards engendering better coordination among them and positioning them for the promotion of sports in Anambra.
She urged the chairmen and members to assist the ministry in carrying out its mandate of discovering and developing talents, especially at the grassroots, adding that it would benefit the state.
The commissioner restated the call to pull the youth off the streets to sports centres, describing sports as a veritable tool that would help the state to bounce back to its days of glory.
Nwogu also called on the private sector to invest in sports in the state to encourage Private-Partnership-Participation in sports development as the ministry could not do it alone.
"I call on you all to use your wealth of experience to make sure you succeed.
"You must carry your members along and also inform the ministry to know about your programmes, especially competitions and sponsorships,'' she said.
Responding on behalf of the various sports associations, Chief Ndubisi Nwobu, the Chairman of Table Tennis Association, assured the people that the associations would collaborate with the ministry to ensure that sports were greatly developed.
Nwobu, who is also the National Vice-President of Nigeria Table Tennis Federation (NTTF), said the associations would ensure that tournaments were held regularly.
Meanwhile, Anthony Oji, the Chairman, Anambra chapter of the Sports Writers Association of Nigeria (SWAN), has decried the non-inclusion of the members in the various associations.
Oji said it was unfortunate that while the minister of sports had ensured that SWAN members became members of the various boards of federations, the Anambra commissioner failed to replicate the trend.
"The national leadership of SWAN had agreed with the Minister of Sports and Youth Development on the compulsory inclusion of SWAN members not just as media officers in the various sports federations and associations.
"That is, during the last federation elections, SWAN members were included but here in Anambra, SWAN was not informed of the constitutions of the associations only to be invited to cover on the inauguration day.
"SWAN is not comfortable with this situation as it is now and we hope the ministry corrects it as soon as possible,'' he said.
NAN