Youths from Urhobo oil and gas producing communities in Delta state, have commended President Muhammadu Buhari for appointing Professor Charles Dokubo as Special Adviser on Niger Delta and Coordinator of the Presidential Amnesty Programme.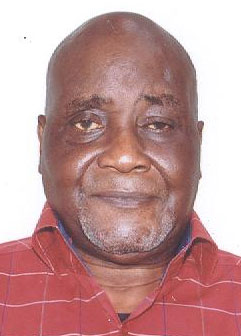 In a statement issued by Mr. Godbless Urhukpeoghene, at Ughelli, Delta  State, the youths also congratulated Kesiena Mowarin on his new appointment as chief of staff at the Presidential Amnesty Office.
The Urhobo youths also condemned the attempt by some persons and agitators to malign the good image and reputation of an Urhobo son, Kesiena Mowarin, who has been diligent, committed and contributing positively to the improvement of the Amnesty programme.
They noted   that  "no well  meaning Ijaw man would protest the appointment of  Prof. Dokubo, an Ijaw man from Rivers State. Other tribes are not protesting Dokubo's despite the fact that since the inception of presidential amnesty programme  the Ijaws had been the coordinator and SA on Niger Delta, therefore, the Ijaws should support  him, and also commend President Buhari for appointing another Ijaw person for the position"