By Dapo Akinrefon
THE Chairman, Association of Fulani Chiefs in the South-West, Alhaji Mohammed Abubakar Bambado has faulted a former Chief of Army Staff, Lt. Gen. Theophilus Danjuma, retd, for allegedly inciting Nigerians to take up arms against fellow Nigerians.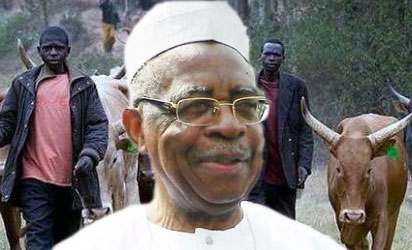 The monarch, who described the comment as disappointing, unfortunate and unexpected of Danjuma's  calibre  in the country, wondered why he chose such an avenue to talk on such a sensitive issue when he knows how to get across to the President without heating up the polity.
Bambado, who is the Sarkin Fulani of Lagos State said: "He (Danjuma) has access to President Muhammadu Buhari and can easily take his evidence, if any, to him, but telling people to arm themselves is an invitation to anarchy, which, when it happens, will consume us all."
Advising Danjuma to thread softly in matters that can pitch Nigerians against their fellow compatriots, he reminded him that, as an expert in security matters, he should know better  that  his comments can cause havoc of an unimaginable proportion in the country.