By Lawani Mikairu
lagos—The Accident Investigation Bureau, AIB, yesterday, released its  preliminary report on  the on-going investigation into the  incident involving Delta Air Airbus A330-223 aircraft with registration  N858NW, which occurred after take-off from Murtala Muhammed International Airport, Lagos, last month.
Also released, was  the preliminary reports on the  DANA Air MD – 83  marked 5N-SRI that overran the runway at the Port Harcourt International Airport , Monday and that which involved    a Gulfstream G200 aircraft belonging to Nest Oil with registration number 5N-BTF, which occurred at  the Nnamdi Azikiwe International Airport, Abuja on  January 25, 2018.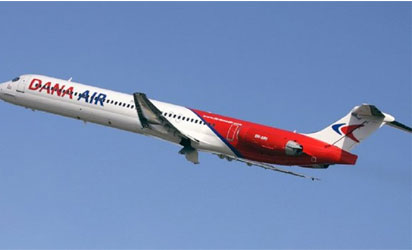 The report, as explained by the Bureau's General Manager, Public Affairs,  Mr Tunji Oketunbi, contained factual information on the three occurrences and not their probable causes, adding that  it also included information gathered from witnesses statements and a preliminary inspection of the aircraft and the accident site.
Initial findings by AIB indicated that  the Delta Air    flight DAL55, an Airbus A330-223 aircraft with registration N858NW    flight crew were certified and qualified to conduct the flight in accordance with applicable FAA regulations. The Bureau stated that  Number One engine fire warning came on about a minute after take-off, while the crew at 2252.25hrs contacted ATC and declared emergency.
The report also said that the aircraft landed at about 2259hrs and stopped on runway 18R, where the Airport Rescue and Fire Fighting Service first reported , on observing the  smoke  and fire on the Number One engine.