By Pastor Oloruntimilehin Joshua Daramola
The role of woman in a man's life cannot be over-emphasized. Many women claim they are good. But in the true sense, many women would be able to lay claim and boast that they are good women. Therefore, I congratulate and greet women who sincerely and surely know they are good women. Some women cannot confidently claim they are good because they know they are committing adultery against their husbands or cheating on them believing they are wise.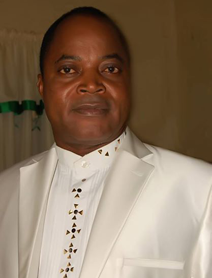 Some men think they are wise but they are not. For instance, a man confidently claimed he trusted his wife that she was not into adultery. Un-fortunately, one of his friends revealed to him that his wife was having an affair with a butcher because he had seen them several times in hotels.
The woman was selling assorted meat in the market. The husband could not believe it because of the trust he had in his wife. However, he decided to investigate. On a fateful day, he got information that his wife had entered the hotel with a man. Then  the husband and a friend went to the hotel and caught his wife and the other man.
The man could not believe what he saw because he trusted his wife. It's good to trust your wife but it is for the woman to rate herself high by exhibiting good conduct. It is further revealed to the husband that she comes to the hotel with different men. Some adulterous women give their concubines confidence and encour-agement to come into their matrimonial homes because the women know their husbands'' movements
The incident made the man to have ano-ther wife outside which he later brought home with two kids after two years. The adulterous felt so bad and regrateful but the man told her his love for her had ended. Brethren, many women are maltreating their husbands and the consequences are that the husbands cannot meet up with their peers' stand-ards. These are not curses but things that happen physically and spiritually. Some women destroy the life of their husbands not by doing fetish things or poisoning them or they are witches but because of their promiscuity.
Those that think their concubines are helping them giving them money for their business or for the children's education. They do not know that their children would not make it in future but would become miscreants.
*For further enquiries contact The Omnipotence Mission of God, 2 Oloruntimilehin St, Pipeline, Mosan off Ipaja road, Lagos or call 08023020108; 08058110288.
*For further enquiries call:
08023020108, 08058110288. www.facebook.com/pastoroloruntimilehin.