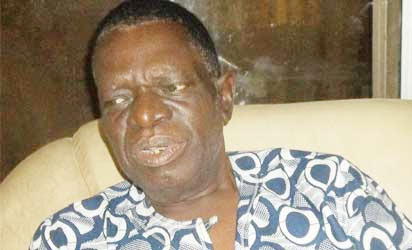 Sen. Owie
By Simon Ebegbulem
BENIN-CITY—FORMER Chief Whip of the Senate and Chairman, National Contact Committee of the Action Democratic Party, ADP, Senator Rowland Owie has said that the party has ceded the presidency to the North while the South East will take the Vice Presidential slot.
Owie who regretted that the Igbo have suffered political marginalisation by successive governments in the country, said after the North must have enjoyed its tenure, the ADP will cede its presidential ticket to the South East with a view to addressing the alleged marginalisation of the region by both the ruling All Progressives Congress, APC  and the Peoples Democratic Party, PDP.
He said, "ADP is here to address all the anomalies we observed in the politics of the nation over the years. As a responsible party that hates injustice or any form of political marginalisation, we intend to give the South East a sense of belonging in this nation. The people of the South East were abandoned both by the PDP and the ruling APC and that for us as a party is unacceptable.
"The current President is from the North therefore,  we have no choice than to cede the presidency to the North while the South East will produce the Vice President."