By Sam Eyoboka & Olayinka Latona
lagos—IN what the General Overseer of the Redeemed Christian Church of God, RCCG, Pastor Enoch Adeboye described as a destiny-changing service, he has led a large congregation including some gospel ministers who partnered him in February to pray for the nation to offer another intercession on behalf of the 110 school girls abducted from their school in Dapchi, Yobe State recently by Boko Haram terrorist group.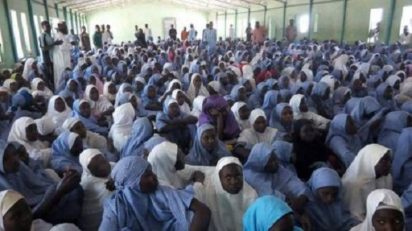 Leading ministers that included the Vice President, Prof. Yemi Osinbajo, his wife, Archbishop John Osa-Oni, Prophet Isa El Buba, as well as foreign dignitaries among others, Adeboye urged all in a fervent prayer, saying: "Every kidnapper in this country by whatever name they are called, please set them on fire right now in the name of Jesus."
Response was instantaneous and exceedingly virulent as  the congregation loudly poured out their hearts to God, urging Him to intervene quickly and end the unending orgy of kidnapping of innocent vulnerable school girls and throwing their parents in untold trauma and despair in different parts of the country while the government appears helpless.
This followed another round of prayers by the matriarch of the RCCG, Pastor Folu Adeboye, who had earlier reminded the same congregation of the partnership of February 13 in a three-hour interdenominational  prayer meeting to end of the various problems confronting the country, including corruption and the recent upsurge of bloodshed across the land, to thank God in anticipation of His divine answer to such prayers.
Preaching on a topic, "Stronger than your enemies 3," after a 50-day marathon fasting and prayer, the General Overseer of the Redeemed Christian Church of God, Pastor Adeboye said 32 years ago he had, while fasting and praying to God in preparation of his birthday, requested God to give every member of the church a special miracle to mark his birthday, saying "that was what gave birth to the yearly Holy Ghost Service," noting however that this was the first time in that period that his birthday would fall on the actual Holy Ghost night.