Badagry (Lagos State), – No fewer than 30 multiple checkpoints on the Mile Two/Badagry Expressway have continued to affect the growth of tourism in the Badagry area of Lagos State.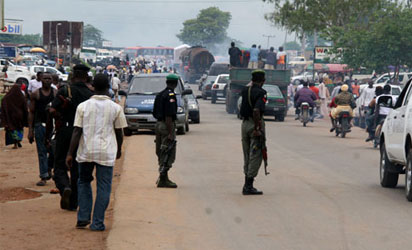 Mr Olusegun Onilude, the Chairman, Badagry Local Government Area of Lagos State, said disclosed this to the News Agency of Nigeria (NAN) on Tuesday.
He spoke on the sideline of the Badagry Tourism Stakeholders' Forum held at Hunwaji Apartment, Badagry.
He said that the checkpoints were being manned by officers and men of the Nigeria Police, the Nigeria Customs Service , the NDLEA, Port health, FRSC, and Man o'War Nigeria.
"Tourism is a gold mine to any country and Badagry is blessed with so many monuments.
"So, we are determined to transform the entire Badagry corridors to a regional economic hub in Africa.
"For tourism industry to thrive, we must ensure that our environments are clean and friendly to visitors just as security is also extremely important in this aspect.
"The numerous checkpoints on the expressway have a relative impediment on travel time and discourage tourists from coming to Badagry.
"We must enhance our security without discouraging legitimate travel to Badagry so the numerous checkpoints on the road must be reduced," he said.
Onilude said the stakeholders' forum was organised to find ways to improve tourism in the ancient city and to generate revenue for the local government.
"Tourism is our biggest asset in Badagry and we are committed to making the sector vibrant so we are marketing our tourism potential at the global stage.
"The state government is transforming Badagry to a preferred tourism destination and our administration is working hard to compliment its efforts," he said.
He urged the public to cooperate with the local government so as to make the ancient city a better place.
The chairman of the Badagry Tourism Committee, Mr Babatunde Ajose, had earlier given the assurance that the committee was determined to improve tourism in the ancient city.
He urged investors to tap into the tourism potentials of the area by investing into sector in Badagry. (NAN)
Subscribe for latest Videos