By Dirisu Yakubu
ABUJA—Ahead of 2019 general elections, political associates of late General Shehu Musa Yar'Adua have resuscitated his political structure.
Loyalists of the late political stalwart, who met in Abuja under the auspices of Shehu Yar'Adua Political Family, SYPF, are perfecting strategies to enlist new members nationwide preparatory to moving enmasse into a political party ahead of the 2019 polls.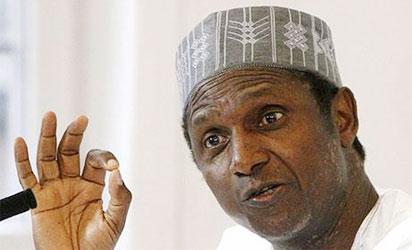 Yar'Adua, who died while in detention during the military regime of late General Sani Abacha, played a key role in the formation of Social Democratic Party, SDP, whose candidate and business tycoon, Chief Moshood Abiola, was believed to have won the 1993 presidential election annulled by the then Military President, General Ibrahim Babangida (retd).
Rising from a meeting of its national leaders and 36 state coordinators in Abuja over the weekend, national coordinator of the SYPF, and former member of the House of Representatives, Bode Ajewole, disclosed that a committee had been setup to recommend a political party which they would move into en masse ahead of 2019.