Peoples Democratic Party (PDP) chieftain, Chief Sunny Okpako Onuesoke, has condemned political office holders campaigning for election while still in government service.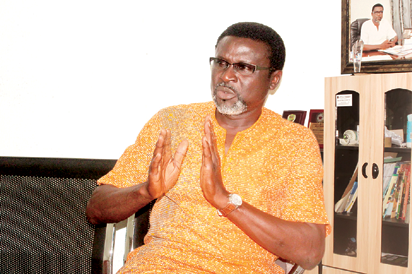 He advised political appointees who want to contest election  to resign before engaging in political activities so as not to distract the system or heat-up the polity. "You can not hold an appointment and the same time use your office to campaign for yourself", he stated.
Onuesoke argued that governance is bound to suffer as appointed officials take partisan roles.
The former Delta State governorship aspirant disclosed that while extant government regulations require that political appointees seeking elective positions should resign three months to election, there are those who do not seek elective offices yet play active partisan roles by hiding under a lacuna in the law to compromise their offices to advance their interest.