By Chinonso Alozie
OWERRI—INDICATIONS have emerged that other governorship aspirants in Imo State gubernatorial poll under the platform of All Progressives Congress, APC, are ready to endorse Okorocha's son-in-law, Mr Uche Nwosu.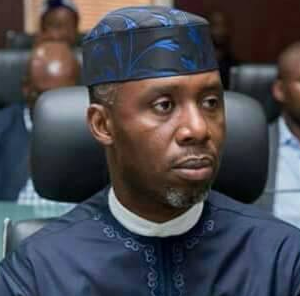 Vanguard gathered that Nwosu is currently gathering momentum, after donating N53 million to APC during its fund raising programme yesterday, as against the N20 million donated by his arch-rival, Senator Ifeanyi Ararume.
Reactions and counter reactions, yesterday, continued to greet the fund raising event.
This is coming as tension gathers in Imo APC, with the report that scores of gubernatorial aspirants in the party have agreed to endorse Nwosu.
Nwosu's N53 million donation, which took place at the party's secretariat, before the state chairman, Mr Hilary Eke, came days after Senator Araraume, through his media aide, Mr. Ik Ogbonna, boasted that his donation dwarfed those of others gubernatorial hopefuls.
He said: "The N20 million given by Araraume, not only dwarfed the contributions of others present at the event but is also in continuation of my desire to uplift the fortunes of APC since I joined the party."
It was learnt that other gubernatorial aspirants in the party decided to drop their interest to support Nwosu in order to save the party from dipping into crisis and possible icollapse.
Most of the aspirants are said to be members of Governor Okorocha's Rescue Mission Team, who were not allowed to run for the governorship position in 2019 but to work and deliver Okorocha's choice during the primaries.
Vanguard was told that the plan to endorse Nwosu would take place before the APC primaries.