Akun (Nasarawa State) – The District Head of Wakama in Nasarawa State, Mr Adams Makka-Nangba, has urged village heads and other stakeholders in the area to mobilise their subjects to register in the ongoing Continuous Voter Registration (CVR)
to exercise their right during the 2019 general elections and beyond.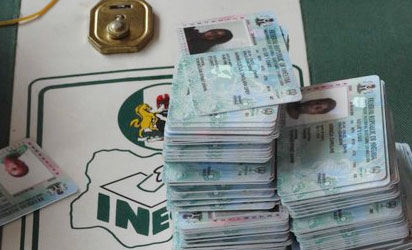 Makka-Nangba made the call on Monday during stakeholders meeting in Wakama, Akun Development Area of the state.
He reiterated the importance of the voter card, saying it could not be over-emphasised in the socio-economic development of the country, hence the need for eligible sons and daughters of the area to register.
The district head said the aim of the meeting was to discuss issues on how to move the area forward for the benefit of the people.
He described the voter card as the only weapon the electorate could use to choose leaders of their choice.
He added that "as the nation's general elections draw closer, I appeal to village heads and other stakeholders to mobilise eligible voters to register and get their voter cards so as
not to get disenfranchised in the 2019 general elections and beyond."
He said "anyone who contributed positively to the development of the area would be given traditional title. The traditional council is watching and assessing the contributions of individuals and stakeholders."
Makka-Nangba advised his subjects to be law abiding, respect constituted authorities and live in peace, irrespective of ethnic, religious and political affiliations.
He urged the people and other Nigerians to pray and support government at all levels "to enjoy more dividends of democracy."
Officials of Eggon Cultural and Development Association (ECDA), Wakama chapter and other chapters that made up the Wakama clan in Nasarawa State and Abuja were among other stakeholders who attended the meeting.
Mr Joshua Bala, the Commandant of Peace Corp of Nigeria (PCN) Nasarawa chapter also attended the meeting. (NAN)