This week's edition of Glo-sponsored TV drama series, Professor Johnbull, comes up on Tuesday with Chika Okpala aka Zebrudayah alias 4:30, of New Masquerade fame, making a cameo appearance where he supports Professor Johnbull (Kanayo O. Kanayo) in condemning the activities of "slay queens," who specialise in going after frivolities instead of substance.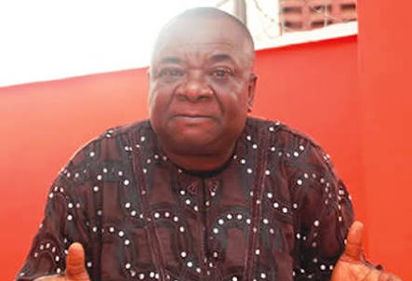 In the episode, entitled "Pepper Dem Gang," Professor Johnbull, in his characteristic style, counsels ladies to live decently, urging them to be proud of themselves. He condemns the concept of slay queen, wondering why most ladies adopt more than one birthday dates in a year; why most of them lack basic idea of the image they portray and why slay queens adopt different appellations from the names given to them at birth.
Viewers will find Pepper Dem Gang interesting as it dissects the issue of unhealthy rivalry among ladies. It also answers questions on connotative and denotative meanings of slay queens, the relationship between a slay queen and Nigerian culture and whether the fake life styles of slay queens tally with their intelligence.
Viewers will find out the reaction of Flash (Stephen Odimgbe), when he is called upon to defend Jumoke (Bidemi Kosoko) against one of the biggest slay queens acted by Ese Eriata, one of the fake housemates in the last episode of the reality TV show, Big Brother Nigeria, BBN.
Pepper Dem Gang comes up on NTA Network, NTA International on DSV Channel 251 and NTA on StarTimes at 8.30p.m. on Tuesday, with a repeat broadcast on Friday at the same time and on same channels.
Subscribe for latest Videos