By Chioma Obinna
Lagos—As the world yesterday marked the 2018 World Cancer Day, The Dorcas Cancer Foundation has called for policies that would change the cause of treatment and management of childhood cancer in Nigeria.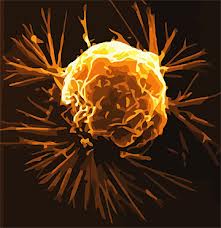 The Foundation also identified lack of access to quality essential medicines, early diagnosis and timely treatment and care as three major reasons why children with cancer in developing countries like Nigeria often do not survive.
Addressing journalists during a Meet and Greet Event tagged: 'Golden Moment', organised by The Dorcas Cancer Foundation in Lagos, a Radiation Oncologist, Dr. Adedayo Joseph said Nigeria urgently needs policies that will make things easier for parents with children suffering from cancer as treatment remains very expensive.
Joseph said: "There should be some kind of health insurance that supports children that have to cope with cancer. I cannot tell you how many children that will die because you need an average of N2 million for treatment. Some parents cannot imagine where to find that.
"For those people, you can't blame them when they go to sit down with a herbalist or go to Churches because when they come to hospitals, they cannot help them without the required money.  You have given them no choice than to go to churches or herbalists. There has to be a kind of policy directed to assist children."
Joseph who is also the Founder, The Dorcas Cancer Foundation, said to fill the gaps in cancer management, there is a need for community and healthcare workers awareness.
"The healthcare workers need to be more proactive when it comes to detecting childhood cancers. There is nothing like screening for childhood cancers because there several different types."