By Soni Daniel, Abuja
The Economic and Financial Crimes Commission, on Thursday, presented its first witness in a case of N5.8 million recruitment scam involving one Uju Okoye before Justice Ogbonnaya of FCT High Court sitting in Kubwa, Abuja.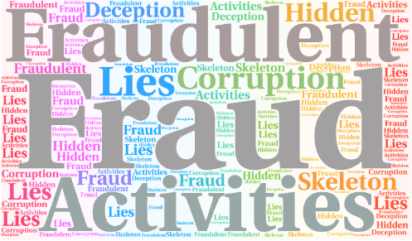 The witness, Engr. Amaoche Chinonso, who was led in evidence by Steve Odiase, counsel to the EFCC, narrated how Okoye fraudulently swindled him of N5.8 million under the pretext of helping him and his siblings to be employed by the Nigeria National Petroleum Corporation, NNPC, where she claimed she worked.
He said: "Early July 2013, I got to know Okoye through her friend who hails from Orji River Local Government of Enugu State, same Local Government as me. Her friend contacted my father informing him about Okoye's connection. I was contacted and given her phone number and at that point recruitment was genuinely ongoing in NNPC.
"She told me that to get the job a payment of N350,000 is needed for a Nigerian candidate and N480,000 for international candidates. I transferred N380,000 to her account and she requested my email address", Chinonso stated.
The witness further told the court that the accused person asked him to run HIV test which he did and sent to her. He added that, he was thereafter sent a pin number and asked to await further directive.
The PW1 also told the court that he was told that there was a window of opportunity for other siblings of him that are interested in such employment and that a total of N5.8million was sent to the woman regarding the employment.
"She further sent several bank accounts number which she asked me to make payments for my siblings. In all, the monies I sent was N5.8million", he added.
According to Chinonso, "Okoye promised to refund in two weeks if any of the candidates choose to pull out. Incidentally, one of my siblings chose to pull out, but no money was refunded and efforts to reach her did not yield results. Hence, I petitioned the EFCC."
Odiase, showed the witness the petition he wrote to the EFCC and other letters sent to him by the accused as letters purportedly from NNPC. The witness went through the documents and confirmed them as certified true copies of the documents sent by him to the EFCC.
The counsel, thereafter, sought to tender the documents in evidence, but its admissibility was objected to by Okoye's counsel, Obinna Okezie, on the grounds that "the documents did not satisfy the provision of the Evidence Act".
He urged the court to discountenance the documents.
However, Odiase maintained that "there is no need for any proper foundation to be laid for a CTC of any document. He added that "admissibility is one thing, while probative value is another.
"I urge the court to discountenance the objection of the defence and admit the documents", Odiase submitted.
After listening to the submissions of both counsel, Justice Ogbonnaya admitted the documents as exhibits 1, 2 and 3 and adjourned to April 11 – 12, 2018 for cross-examination of the witness