West Brom boss Alan Pardew said he would continue to pick Jay Rodriguez after the striker was charged by the Football Association over an incident in which he allegedly used racist language.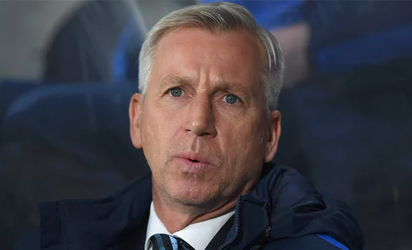 Rodriguez, 28, was charged by the FA on Thursday with using "abusive and/or insulting words which included a reference to ethnic origin and/or colour and/or race" but said he would fight to clear his name.
Footage from the Premier League match between West Brom and Brighton on January 13 shows Rodriguez and Brighton's Gaetan Bong arguing and bumping into each other, before Rodriguez holds his nose and waves his hand as if to indicate that Bong smells.
It is not clear what was said but Bong immediately complained to match official Martin Atkinson and the referee included the complaint in his report.
Pardew said on Friday that the club were standing by the England international, admitting the incident could have long-term implications for the player.
"I've got no problem picking him," he said ahead of Monday's trip to Chelsea. "It's a situation which is not ideal for Jay. It's an accusation he denies and as a club we're going to support him.
"Jay is upset about it, he has a good mental capacity to deal with things and hopefully he can concentrate on his football and not worry too much — although it is a worry," he added. "At the moment he's angry but he's OK."
Rodriguez would face a minimum five-match ban if the case against him is proven.
"It's not just about us losing Jay for five games — it's a bit more serious than that, his future after the game — whether he wants to be a coach or going into business," said Pardew. "It's a serious accusation so he wants to defend it."