By Harris-Okon Emmanuel
UYO—Akwa Ibom State Government has stated that it was prompt in the payment of salaries and emoluments of the over 13,000 workers in the state employ.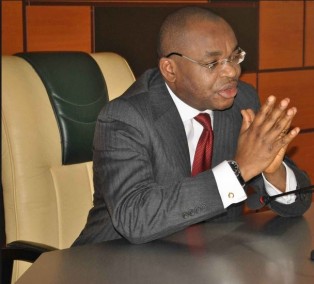 The clarification comes following insinuation in some quarters that the state government owed some workers, especially teachers in secondary school up to three months arrears of salaries.
But the state Commissioner for Information and Strategy, Mr Charles Udoh, in a chat with Vanguard, said the state government does not owe any worker as the welfare of the workers was paramount to the state government knowing full well that the civil service is the engine that drives the policies and programmes of government.
He explained that the government was also spending over N600 million yearly to register students in the school certificate examinations, as according to him, the "future economic renaissance" of the state cannot be achieved without educating the youths.
He said: "We are not owing anybody's salary. This government takes prompt payment of salary as a priority and that is why we can talk about it openly. Why are we doing this? We know that if we don't pay salaries, the engine that drives the society will be grounded. And we can't afford to owe salaries of civil servants. Even in November when we did not receive allocation, we paid salaries. In December, we paid on the 20th before Christmas. So, not one person is owed. This government takes payment of salaries seriously.
"There are states in Nigeria that do not even know when and how to pay backlog of salaries. There are states also that are negotiating on how to pay backlog of salaries of workers. Akwa Ibom Government has people oriented face. Our governor realizes that the future of having economic renaissance depends on the youths and you can't do that without education and that is why we are also paying for the enrolment of students in school certificate examinations."
Udoh stated that Governor Udom Emmanuel was diversifying the economy away from overt dependent on the civil service structure to ensure jobs and wealth creation and thumbed up the governor for prudently managing the meager resources accruing to the state in the face of the economic downturn.