By Chinonso Alozie, Owerri
A Catholic Priest, Reverend Father, Jude Ifeanyi Duruaku, said, Sunday, that the leaders of Nigeria, should seek the face of God, adding that the level of killings made it looks like a leprosy country, that needed urgent attention.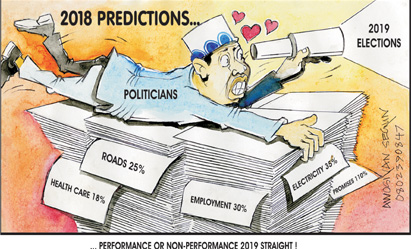 Duruaku spoke at a thanksgiving mass for the wife of the Imo state Chief Judge, Mrs. Ine Nnadi, in celebration of her promotion to the rank of a Professor of Law, at the Holy Trinity Catholic Parish in Awaka, Owerri North Local Government Area of Imo state.
Catholic priest suggested that for Nigeria to experience the desired change that the leaders should first change themselves.
While delivering his homily, he was worried that "Nigeria is like a leprosy country, we need a personal commune with God. God is craving to be with his people. The problem is that people still move from one pillar to the other looking for God, when the solution is there."
"What is going on in this county, you may think that God is silent, I want to tell you that God has given us the solution and nobody wants to accept it. The lord says my thought for you is for good and not for bad."
The advised Nigeria leaders that, "If you want to change the world, change yourselves, put joy in your life. If Nigeria will be in peace, we must stop killing each other. God knows that we are not sincere that is why we are like this. If we are sincere God will come."
According to the Chief Justice of Nigeria, CJN, represented by C. C. Nweze, briefly said: "The Chief Justice of Nigeria, said that I should tell you, Professor, Ini Nnadi, to lead in advocacy, for women. He said that you should not stop writing like a typical professor in Nigeria, that stops writing when he attain the level of a professor."
While thanking God, the Chief Judge of Imo state and Wife, Paschal and Ini Nnadi, recalled how God blessed their marriage after how many years in marriage without a child, just as the celebrant promised to donate her one month salary to the church.
Dignitaries who graced the occasion included, the Minister for Education state, Professor Anthony Anwuka, wife of the Imo state, governor, Nneoma Nkechi Okorocha, Chief Judges from different states Rivers, Ebonyi, Enugu as well as Senior Advocate of Nigeria, SANs'