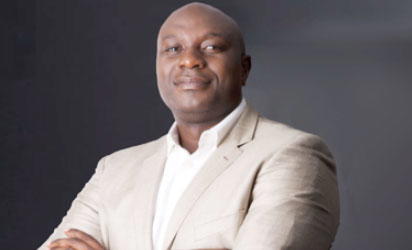 Mr. Obinna Ekezie
…Backs single Africa Air transport market
To lower the cost of travel for customers, Wakanow has announced a transition from a two- week airline billing settlement cycle, to pioneer a daily direct remittance and pre-paid card payment settlement set to significantly reduce the cost of travel for customers.
The two week Billing and Settlement Plan (BSP) requires significant bank guarantees running into billions of Naira, which force travel agencies to pass on the increased cost to customers. With this new model by Wakanow, airlines will receive their payments within 24 hours versus the standard process on the BSP which takes about 4 weeks. Customers will also benefit from a more seamless refund process where claims can be turned around in a few working days rather than the current arrangement which takes months to complete in some cases.
Group Managing Director of Wakanow, Mr. Obinna Ekezie, said: "Over the last two years, airfares have skyrocketed due to the devaluation of the Naira and increased airline risk in payment collection and remittance. These new daily remittance and Prepaid card settlement platforms to be launched by Wakanow have been tested by Emirates, Royal Air Maroc and Kenya Airways. It will revolutionize the entire travel industry and offer reduced pricing for airline tickets."
Wakanow is working closely with its IATA, airlines partners and Zenith Bank to make this transition sail smoothly. Commending the new initiative by Wakanow, Regional Manager of Royal Air Maroc, Jamal Harichi, said: I would like to thank you for this excellent initiative, highlighting the professionalism of your structure. It is important to evoke that Wakanow.com has always represented the travel industry in Nigeria, but also across the continent, challenging the big names in the travel industry of the World.
"After two years of difficulties for the airlines with regard to the shortage of currencies in the market, Wakanow.com , by his genius; by its rigor and by its implication in the development of the sector, has supported all the companies in difficulty. Today, Wakanow.com returns with a successful, safe and dynamic project that will give a new lease of life to the travel industry and will assuredly propel the entire economy of the country."
"I would like to renew my full support for the innovations initiated by Wakanow.com and thank the entire team for their efforts around their CEO Mr Obinna Ekezie, in order to make the Nigerian market a model of innovation, a model of modernization and finally a locomotive of African tourism."
Wakanow has also affirmed its commitment to support the Single Africa Air Transport Market project, an Agenda 2063 flagship programme by the Africa Union which seeks to create a consolidated air transport market in Africa, increased access to global supply chains and liberalize civil aviation as a driver of Africa's economic integration agenda.
Mr. Ekezie said the project will further complement Wakanow's drive to make airfares considerably affordable for Africans and open a new vista of opportunities for African economies.
"Globally, air transport has remained a catalyst for growth, contributing more than half (55%) of international tourist arrivals in 2016. We believe this initiative by the African Union will accelerate the development of the aviation sector in the continent, and we are committed to supporting airlines to de-risk the remittance process and reduce airfares for our customers," he stated.
Already, a joint study by IATA and AFCAC has shown that, when implemented in 12 major African countries, enhanced connectivity can generate additional 300,000 direct jobs, 2 million indirect jobs and US$1.3 billion in annual GDP.