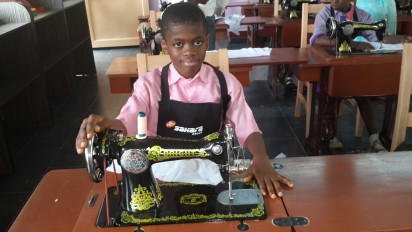 Sahara Group vocational centre
Ilorin – Prof. Henry Olumuyiwa of the Department of Adult and Primary Education, University of Ilorin, says most undergraduates in the country are not keen in acquiring vocational and professional skills.

Olumuyiwa made the observation on Thursday in Ilorin while delivering the 177th Inaugural Lecture of the University, entitled "Quest for Value and Raising its Worth".
The Don pointed out that research findings among undergraduates exposed to courses in vocational and professional skills revealed that only about 15 percent were willing to engage in any form of self-employment after graduation.
He said about 85 percent of them desired paid public or private sector employment, adding that this does not augur well for Nigeria.
Olumuyiwa called for an overhaul of the country's education system through the declaration of a state of emergency in the sector.
According to him, this will engender fundamental improvements that would transform the nation into a scientific, economic and technological giant that can be reckoned with by the rest of the world.
Olumuyiwa also blamed lecturers for not allowing students engage in critical thinking through robust academic debates.
"Schools have failed to create the necessary environment to produce critical thinkers as classroom interaction and instructional processes are still teacher dominated.
"Rather than engage the thought processes, learners carry on with unthinking memorization of facts, law, principles or formulas.
"Therefore, they find themselves deficient in the world that requires problem solvers," he said.
Olumuyiwa recommended that the education system must allow proper evaluation of decisions, policies, programmes or practices.
"This should start with the ministries and extend to agencies, departments and institutions as well as non-governmental agencies.
"Policy somersaults, which have been regular with the education system, will thereby be checked, and well-informed decisions will be taken instead of those emanating from the parochial interests of leaders", he added. (NAN)