By Jimitota Onoyume
WARRI— Ugborodo community, Warri South-West Local Government Area, Delta State  has lauded the timely military operations, weekend,  that flushed out alleged miscreants and oil thieves in the area.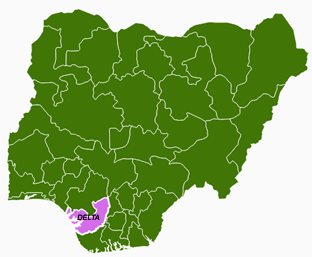 In a statement, yesterday, in Warri, Mr Alex Eyengho of the Ugborodo Community Management Committee, UCMC, said the community had written a Save Our Souls to the federal and state governments, which prompted the combined military operations.
He said the community had been under the grip of hoodlums that were flushed out by the security operatives.
His words:  "For over a year now, the Ugborodo community has been under siege of criminal elements in the area, who engaged in illegal oil bunkering, sea piracy and other nefarious activities, which threatened peace and security of the area.
"The same elements have chased out law-abiding elders and youths from the community by force of arms and indeed prevented constituted authorities of the community from functioning within the same period.
"This operation was the result of the outcry of Ugborodo people and their SOS to President Muhammadu Buhari, security agencies and Governor Ifeanyi Okowa to rescue them from the criminal activities of those, who were declared wanted by the Nigeria Police Force since November 2017. The Federal Government and governor of the state acted on the basis of petitions to them by authorities in Ugborodo community.
"We are glad at the swift response of both the Federal and Delta State Governments. Ugborodo is now rid of criminal elements and certainly now in safe hands of the community's structures, represented by Council of Elders and UCMC.
"Never again shall we go back to that sort of Hobbesian state of mankind in Ugborodo, knowing that there can be no meaningful development in the absence of law, order and peace. We thank President Buhari and the state governor for their responsiveness."