By Dennis Udoma
No fewer than 111 youths from oil bearing communities in Akwa Ibom have benefited from Total Exploration and Production Entrepreneurial Development workshop, targeted at equipping them with the basic skills to manage their businesses.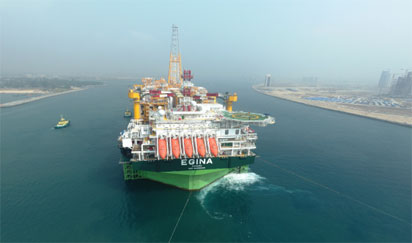 The Deputy General Manager, Community Affairs and Development Division of the company, Mr. James Urho, in his key note address said, the training was aimed at equipping the graduates with the socio-economic knowhow that will be indispensable to managing their businesses for sustainability , in line with the corporate social responsibility policy of Total Group.
According to him, ''today marks the end of a phase and beginning of a life long journey to self-sustenance for every participant of this workshop'' noting that, the graduands at the end of the programme would be given starter packs to improve on the skills they have acquired.
He enjoined the participants to show great sense of humility to continue learning at the feet of those who have mastered their trades.
Mr. Urho, also disclosed that TEPNG would not hesitate to create more opportunities to link the participants with fund donors and micro finance banks, business links to grow their businesses with a view to giving successful participants solid financial base.
He thanked the trainers, community representatives and TEPNG's capacity development personnel for the training, as well as Akwa Ibom Commissioner for Transport and Petroleum Resources, community stakeholders for the continuous support in the realization of the workshop and other MoU related programmes for the state.
Similarly, more than 59 indigenes of the state also benefited from N33 million micro-credit loan disbursements on Monday, courtesy of Total E&P Nigeria Limited.
The Deputy Managing Director of the company, Mr Francois Le – Cocq said, the disbursement of the N33 million was to support the socio-economic development of its host communities, in line with sustainable corporate social responsibility policy of Total Group and the NNPC/TEPNG Joint Venture activities.
He said that the company decided to support the scheme in order to stimulate the growth and development of viable small/medium scale enterprises within the state.
According to him, the institution of the micro-credit scheme to assist both the existing and upcoming entrepreneurs will be facilitated by Gufax Micro-Finance Bank.