By John Mkom
Jalingo—The Tiv Cultural and Social Association, TCSA, Taraba State, yesterday, said it has lost 32 people in separate attacks by herdsmen since the beginning of 2018.
In a statement in Jalingo, President of the association, Chief Goodman Dahida said five people were killed in Ijandekyula and two in Gidin Doruwa all in Wukari Local Government.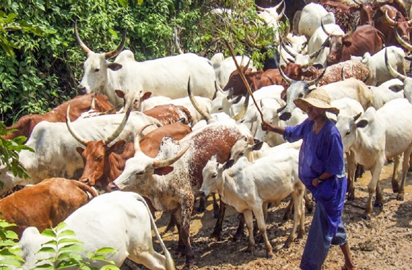 He said: "In Ibi council, eight people were killed. Same in Gishiri and Dooshima; one in Ibua and a village head was killed in Kaamen village.
"Between February 1 and 2 alone, five people were slaughtered in Amande Jembe in Wukari local government, four were killed in Ngutswen village near Wurojam in Gassol LGA and six killed in Dan-Anacha and its environs, bringing the total to 32 from January to date."
Dahida lamented that the killing of 32 people as well as the Lau deadly attacks, where over 70 people were killed and the killings going on in Benue and parts of Nasarawa State call for prompt action by the Federal Government to forestall total breakdown of law and order in the country.
Dahida noted that the association was saddened that despite the efforts by Governor Darius Ishaku to restore peace and promote peaceful coexistence, unprovoked attacks and killings were still going on in the state with the possibility of further escalation if not quickly checked.