By Harris-Okon Emmanuel & Dennis Udoma
UYO— Secretary to Akwa Ibom State Government, Dr. Emmanuel Ekuwem, has given reasons for  his support for the state governor, Mr Udom Emmanuel.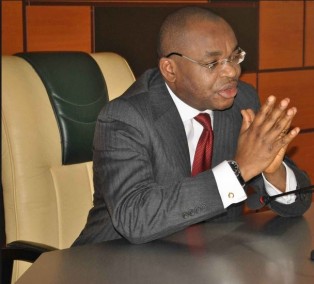 Ekuwem, who recently replaced Umoren Etekamba as Secretary to the State Government, listed Governor Emmanuel's industrialisation drive, wealth creation and inclusive governance as  reasons for supporting his administration.
The SSG, who disclosed this in a chat with Vanguard in Uyo, said  the governor's achievements in Oro, the third largest ethnic group in the state, in barely three years on the saddle of governance far outweighed the eight years tenure of his predecessor, Senator Godswill Akpabio.
He said: "What Governor Emmanuel has done for Oro people in a period of two and a half years is far more than his predecessor, Akpabio, did in two terms and the volume of work he is doing in Oro; the gully erosion that cut-off Oron Road into two, the streets he is trying to tar, Ibom Deep Sea Port and Ibom Industrial City in Mbo,  tank farms at Ebughu and even the invitation to events in Oro that he attends, all show some level of feelings for the people as a father and leader."