By Peter Egwuatu
STANBIC IBTC Stockbrokers Limited (SISL), CSL Stockbrokers Limited and Rencap Securities Limited, have emerged as top three best stockbroking firms for the month of January, 2018.
In the latest monthly broker performance report for January 2018 released by the Nigerian Stock Exchange (NSE), Stanbic IBTC, CSL Stockbrokers and Rencp Securities led the top 10 stockbrokers' performance table in value terms, while United Capital Securities Limited, Stanbic IBTC Stockbrokers Limited and Reward Investment and Services Limited led top 10 in volume terms.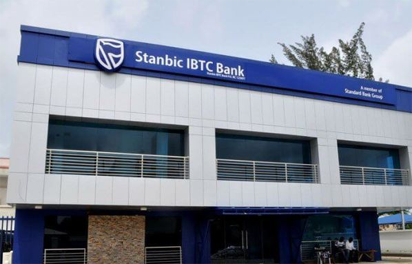 According to the NSE report, the 10 leading stockbrokers accounted for 64.43 percent or N254.4 billion of the total value of trade and 54.73 percent of the total volume between January 2nd and 31st, 2018.
Of this figure, Stanbic IBTC Stockbrokers accounted for N67.1 billion or 17 percent to lead the other stockbrokers on value terms. Also on the volumes table, Stanbic IBTC Stockbrokers traded three billion shares or seven percent of the total volume in the period under review.
Trailing Stanbic IBTC was CSL Stockbrokers Limited, recording N56.9 billion or 14.4 percent of the value of transactions, while Rencap Securities recorded N29.4 billion or 7.44 percent of transactions value.
Other top ten leaders include: United Capital Securities Limited, FBNQuest Securities Limited, EFCP Limited, Cardinalstone Securities Limited, Chapel Hill Denham Securities Limited, Investment one Stockbrokers International Limited and Apel Asset Limited.
It will be recalled that NSE recorded an impressive performance in 2017, as the bourse grew by 42 percent, the third best performance in the world for 2017, according to S&P Dow Jones Indices. The impressive performance was sustained in January 2018. Market data showed that capitalization of quoted stocks appreciated by 17 percent in January 2018 to N15.89 trillion from N13.61 trillion in December 2017 while the All Share Index (ASI) increased by 16 percent.
Reacting to this performance, Chairman, Pragmatic Shareholders Association of Nigeria, PSAN, Mrs.Bisi Bakare, who spoke the minds of its group, said: "We welcome this development from the NSE as this will enhance competition among the brokers.
"For brokers that want to be at the top, it means they have to offer good services to their clients. They should be able to relate well with shareholders and address issues confronting investors. The brokers should be able to develop products that will attract both foreign and local investors."
Chief Executive, Stanbic IBTC Stockbrokers Limited, Mrs. Titi Ogungbesan said ; "The most important characteristics that have endeared our firm to clients are integrity, professionalism and painstaking execution capabilities. For us, ensuring optimal value to clients is the first consideration in our service delivery.
We pride ourselves in the high quality of our equities research backed up by a dynamic sales team.
"We also leverage on the expertise and experience of Stanbic IBTC Group and the relationship with our parent company, the Standard Bank Group," she added.
According to Ogungbesan, the firm does not only seek to execute transactions, it builds quality relationships with clients and other stakeholders, which is why investors naturally gravitate towards it. Equally important, she stated, is the fact that the broker continues to deploy cutting-edge technology to provide innovative products and excellent services in a way to boost investor confidence in the market.