By Eme Idio
YENAGOA—ALLEGED plans by Bayelsa State Ministry of Mineral Resources to dissolve and reconstitute the governing body of Shell Petroleum Development Company, SPDC, Global Memorandum of Understanding, GmoU, of the Iduwini Development Foundation, in Amatu II community is generating tension in the community.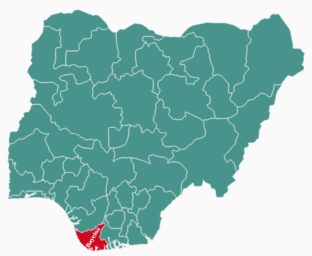 Amatu II is located in Ekeremor Local Government Area of the state.
The community has, therefore, called on the officials of the ministry to, in the interest of peace, desist from its planned "arbitrary action" of terminating the tenure of the board.
They stressed that the call for nominations for new community trust members will create bad blood and degenerate into conflicts among members of the community.
In a statement in Yenagoa, community leader, Chief Paul Oweipade, called on the ministry to first dissolve and reconstitute the Chevron GMoU board of Dodo Rivers Regional Development Board, DRRDB, noting that the community was worried that the ministry has continued to overlook the tenure of the Chevron operated GMoU board, which he noted was being run by a single chairman for the past 14 years.
He accused the ministry of "double standards and circumventing" public service rules by failing to ask the chairman of the Chevron GMoU board, who also doubles as a member of the State Local Government Service Commission, to step down.
He said: "Our community will resists any attempt by officials of the Ministry of Mineral Resources, Bayelsa State Government or SPDC to instigate crisis in our domains."
Contacted, the Director of Petroleum Resources in the Ministry of Mineral Resources, Mr. Christmas Brass, declined comments.