Abuja—Former Chief Executives of the Standards Organisation of Nigeria, SON have been commended for their commitment and selfless services in building a solid foundation for the organisation.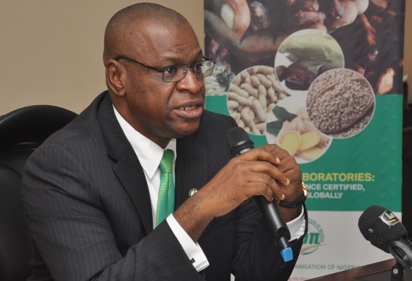 This commendation was given by the Director General, Mr. Osita Aboloma while welcoming his two immediate predecessors, Prof. John Akanya and Dr. Joseph Odumodu to the SON headquarters in Abuja.
He said the  contributions of the former SON leaders to human capacity, structural and infrastructural developments as well as the enactment of the SON Act 14 of 2015 are worthy of special mention.
Mr Aboloma expressed the appreciation of his Management and staff to the former Directors General and invited them to serve as Ambassadors of SON all over the world.
According to him, their rich knowledge and experiences in standardisation and quality assurance are invaluable to national, regional and continental economic growth and development.
Responding, the two former Chief Executives of SON accepted their appointment with gratitude.
They promised to provide necessary advice as may be required.